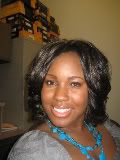 Hello All,
Here we are mid-week not long before we all get to enjoy the weekend. As you all know the weekend is not the time to slack off on monitoring our eating or letting our work out regimens fall to the waist side. That was one thing I had to learn fairly quickly when agreeing to participate in this challenge.
There is no way I ever want my hard work to go to waste and I want to see results dog-on-it!! LOL.. I see and feel the results in ways that I didn't expect, but am pleased all the same. My progression has been steady, and I've learned so much along the way...
Did you know that between the elliptical machine and the treadmill both are equally as beneficial?
* Whichever your preference choose the one that is going to help you be most consistent. You get out what you put in so pick the one that you love and go hard each and every time... and results will follow, neither is better than the other.
Did you know that even though you may have a problem area you want to work on (or several) that there is no way to just do problem area weight loss?
*Yep, if you want to get the best results do workouts that work your entire body, and your body will start transforming all of the problem areas on its own as your whole body transforms. Just always make sure that you include weight training in your weekly rotation at least twice a week, and try to get your cardio 4-5 times a day.
Hey, did you know Go Red for Women has its own fragrance??
*Yes, I found this out today while out shopping, and it smells fabulous!! It's in a cute slinky bottle with the Go Red logo and is on sale now for $19.99 (check your nearest mall for retailers). Grab a bottle and support Go Red for Women and smell fabulous while doing so!! ;D
Well, I know I am excited about the Go Red Luncheon are you?? It will be a great time and very informative too!! It's important as women to have the advantage over heart disease and what better time than now?? Tell the ones you love, as we help change lives one heart at a time join us for the Go Red Luncheon on Friday, Feb 26th at 9:30 am at the Marriott Hotel. HOPE TO SEE YOU THERE!!
DEE