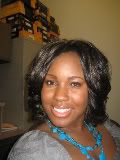 So.. Yes Hello and here we are on day two and boy am I aching in all sorts of ways and places. I got my workout in last night it was a little late about 10:30pm but I got it in none the less. So this morning I was
definitely
feeling the effects of the work I put in, but I refuse to let that hinder me from getting in my workout today.
Umm
.. okay so I have a confession to make. Yesterday, while out at a bookstore I sat down to read and it was a bit nippy where I was sitting enjoying my read, so I decided that I wanted something warm to drink to warm me up a bit. So I go up to the cafe and ordered:
A
chai
tea latte, with a couple of extra shots of vanilla, topped with
whipped
cream and a CARAMEL DRIZZLE... and as if that was not bad enough of course I add two
splendas
to top it off!! WHO DOES THAT?? Apparently I do.. (shaking head) It's what I USUALLY order. The sad part about was it didn't even dawn on me that I could
definitely
made a better beverage choice until I heard the lady behind me order her latte with the healthy bare minimums and I thought oh my gosh what did I just do??!!
I must say I couldn't even enjoy my "sugar" latte after I realized how easy it was for me to forget for even a moment everything I vowed and pledged. I was so upset with myself I skipped dinner
completely
(wrong answer) and was kicking myself in the butt for the rest of the night.
But I can tell you one thing I didn't let it get me all the way down, I knocked out my work out that evening even though it was getting late.. so I felt that I redeemed myself a little bit for what it was worth, but I have to remember to always keep my goals ahead of me and not let myself make thoughtless decisions about what I put in my body.
Today has been a good day, I followed through with my healthy meals throughout the day starting with breakfast. I made a healthy dinner for me and my husband and managed to eat it before 8pm and it was good. I ate only until I was
satisfied
not full, and now in about 40 min after the show
The Biggest Loser
of course I will be hitting the treadmill for my 30min/ 2mile interval run.
Being able to run 2miles in 30min is pretty standard for me, but I will know I am really improving when I can finish my 2miles in less than 30 min. I'll be keeping you posted... Wish Me Luck!!