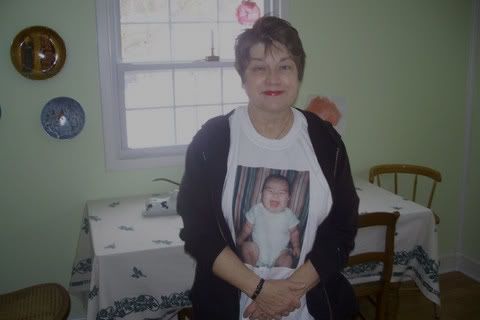 Going to Lifetime Fitness today to meet with trainer Kara Wagner reminded me of being pregnant and in labor. At one time, (to continue the analogy) getting pregnant seemed like a really good, even great, idea --- but then, when I was finally in the hospital pushing that baby out, in hard labor, the thought would hit me: I'd really really really rather be home. Want to go home now. Now. Just get the heck out of here...
That's sort of my experience with working out. I like the idea fine in theory --- for me, it is THE key to weight loss and lower cholesterol and many other good things. But let's face it, ladies, it is a LOT OF WORK. And once you're there in that gym...well, it's tempting to bag it.
Kara, however, is just what the doctor ordered: a gymnast by training, totally dedicated to athletics, a former cheerleader at Cathedral and a graduate of U of Indianapolis, she's been working out her entire life. She is terrific, and I loved it when she challenged me to guess how much she weighs (at 5'3"). I won't tell, but the point is, it's a lot more than you think because, while she's tiny, she's all muscle. Point taken.
The other thing that is impressive is Lifetime itself. It was so big I passed it the first time, thinking it was a hotel. But no, it's a state-of-the-art facility and the first Lifetime Fitness in Indiana. (Headquarters is Minneapolis, where they are thick...)
So the facts: like Kimila and Amy, my VO2 needs to be higher -- that's the maximum rate the body can consumer and process oxygen during exercise. Even tho I've worked out with a trainer in the past, I've never heard of this measurement; way cool. Kara assured me that with good regular cardio workouts, my VO2 will go from the moderate range to a "good" classification.
Other tests were also a baseline -- pushups (excellent), biceps (barely good) and IRM bench (poor). Flexibility is nothing to write home about, either.
The other disappointment: scales showed a heavier me than I anticipated. This is no doubt in part due to a womens' weekend retreat, a beautiful Christian getaway, where the retreatants were all pampered and fed lavishly and I frankly ate too much of the wrong things: cheesy stradas and chicken tetrazzini when I should have stuck to salads, yogurt and fruit. My bad.
With luck, the pounds will come off once labor -- er, exercise -- begins in earnest at Lifetime.
Thank you, Kara and AMA for making it real.