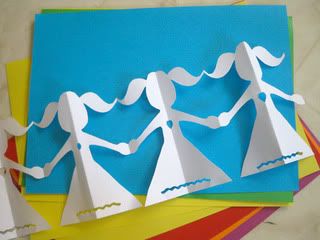 The Better U program for our four challengers -- and for you, if you've signed up to join them -- begins today. The Getting Started section of Week 1 on the Better U website asks you to think of two women who are important to you. The odds are that one of the three of you will develop heart disease.
Now is a great time to reach out to those women and ask them to join you in this journey.
If you haven't yet signed up to participate in the free, 12-week Better U program, you can do so by clicking the link at the top of this page or clicking right
here
.
The Better U tool will help you set a goal for the week in at least one of the following areas:
Physical activity
Healthy eating
Lowering your heart disease risk
Making lasting changes
You'll also be encourage to choose way to reward yourself when you meet that goal.
We hope to make this blog a place for dynamic community conversation. Leave a comment below telling us what goal you've selected or how you intend to reward yourself for a job well done.
I can't wait to hear from Peggy, Carla, Annette and Natale to see how the first week of the Better U program is shaping up for them.
Amy Magan
2010 Better U Participant